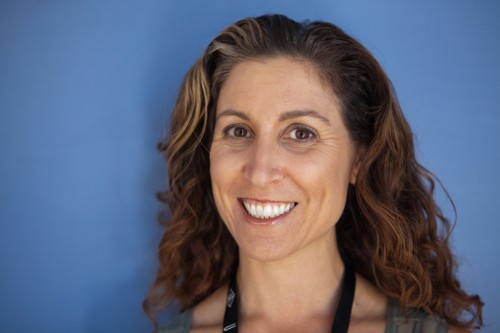 Esther Pearl
Founder, Executive Director
Esther Pearl is the founder and Executive Director of Camp Reel Stories. She received her Bachelor's in Visual Arts from the University of California, San Diego and her M.B.A. in Sustainable Management from The Presidio Graduate School. She spent 15 years working in Production Management in the entertainment Industry. The majority of Esther's film career was spent at Pixar Animation Studios where her feature film credits include Academy Award winning films The Incredibles, Wall-e and Monsters, Inc. Her other credits include Titanic, Starship Troopers, Armageddon and What Dreams May Come. Esther has been honored for her contributions to Bay Area women in Film, Television, and Media by the San Francisco Women's Film Institute. She was a semi-finalist for the Echoing Green Fellowship awarded to a social entrepreneur addressing urgent issues in society today. In 2018 she received the Distinguished Leadership Award from the Advanced Imaging Society.
Esther believes in the power of great storytelling to create social change.
esther@campreelstories.com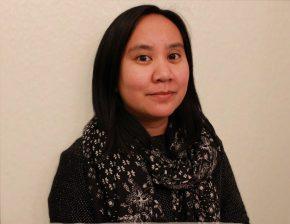 Corinne Cueva
Program Coordinator
Corinne Cueva is an independent media maker and educator originally from NYC and now based in the Bay Area. She is dedicated to using media as a vehicle for social change and empowerment for those on the periphery of mainstream media. Her most notable work, Why We Rise, received the Loni Ding Award for Social Issue Documentary at CAAMFest 2014. As a media educator for over 5 years, Corinne was an adjunct lecturer at The City College of New York and has worked with organizations such as Tribeca Film Institute, Third World Newsreel, Maysles Documentary Center, and Global Action Project. Corinne received her B.A. in Communication Media and Media Management from SUNY New Paltz and her graduate certificate in Documentary Studies from The New School.
Email Corinne at corinne@campreelstories.com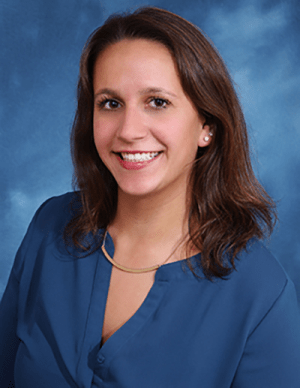 Anjalie Aurora
Marketing Associate
Grace Patterson
Outreach and Community Associate Marina Amaral-Enciso
Program Assistant
Marina Amaral-Enciso is currently a community college student getting her AA-T for screenwriting. She has been with Camp Reel Stories since it's early years having done beginners and advanced camp. Now she is helping out in the background of camp, supporting other members of the staff.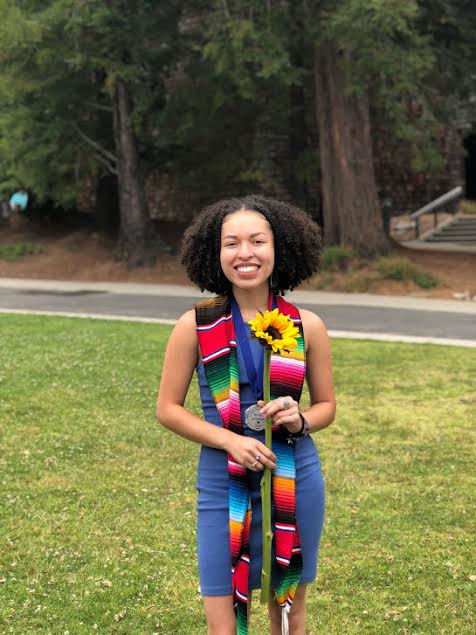 Jaelynn Wilson
Program Associate
Born and raised in Los Angeles, Jaelynn Wilson is a recent UC Santa Cruz graduate who has moved to the East Bay to continue her passion for youth work. While in school Jaelynn pursued and earned her B.A. in Community Studies, a major dedicated to studying patterns of oppression and how they impact vulnerable communities. During her time with Camp Reel Stories, Jaelynn will be supporting youth who aspire to create the type of creative, thought-provoking, and representative media they wish to see. In addition, Jaelynn also strives to assist youth in developing a critical outlook on media while also encouraging youth to view themselves as agents of change.
Camp Reel Stories – Los Angeles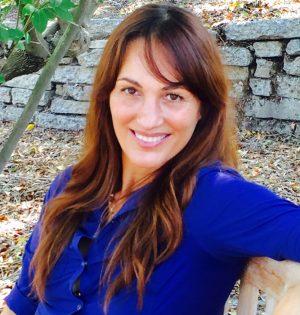 Dunya Merell Djordjevic
Program Coordinator - CRS LA
Dunya Merell Djordjevic is a 20+ year veteran of film and theatre. Her work spans both the stage and film as an actor/director/producer.
Dunya attended the American International Schools in her hometown Belgrade, Serbia and then in Vienna, Austria before immigrating to California with her parents when she was 12. She studied Film/Theatre Arts at UCSC and at the American Conservatory Theatre (ACT) in San Francisco.
She has been a contributing artist for 2 school districts for the past three years for Art At Your Fingertips (AAYF) in Rancho Palos Verdes and Young At Art (YAA) in Manhattan Beach, CA.
She lives with her family in Rancho Palos Verdes, CA.
dunya@campreelstories.com