Losing Sight of Shore – Bay Area Movie Premier
Camp Reel Stories 5th Year Anniversary!
Come celebrate the 5th Anniversary of Camp Reel Stories and the kickoff of the May Crowdfunding Campaign for the Camp Reel Stories Financial Aid Program.  We are honored to partner with Crooked City Cider to screen Sarah Moshman's latest film Losing Sight of the Shore.
This is an all ages and dog-friendly event.
EVENT DETAILS
CROOKED CITY CIDER
This event will launch our 5th year crowdfunding campaign! We are honored to partner with Crooked City Cider who is providing a venue for our event.
More on the Venue: Crooked City Cider is Oakland's original cider; producing a variety of kick-*** craft ciders. Their  hand crafted ciders are produced in small batches in Uptown Oakland and contain no artificial flavorings or added sugars. They are all gluten free and produced without any animal products (vegan friendly!).  They start with fresh, unfiltered apple juice, pressed locally in Northern California. Crooked City Cider phone #: (510) 992-3656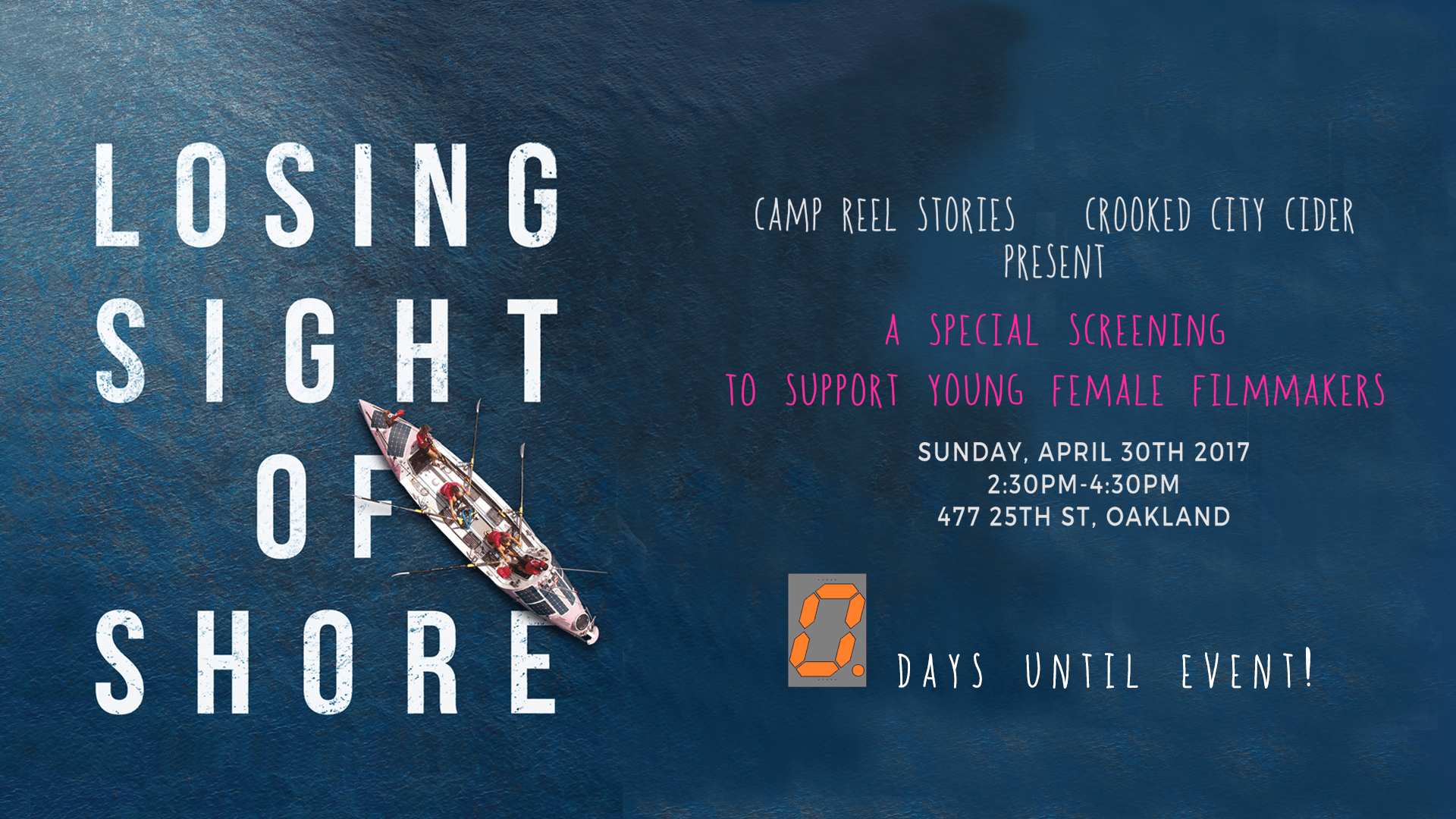 MAKE A DONATION
ORDER NOW
ORDER NOW
$20
 USD
General Admission Ticket
ORDER NOW
ORDER NOW
ORDER NOW
ORDER NOW
$50
 USD
Send More Girls to Camp!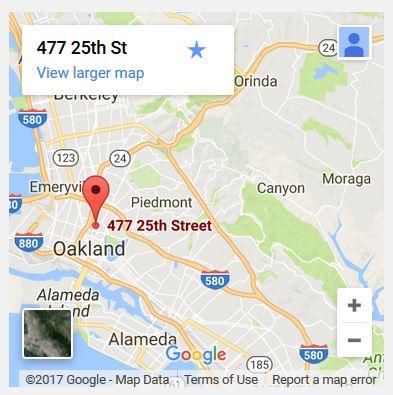 Sarah Moshman
Supporting Our Mission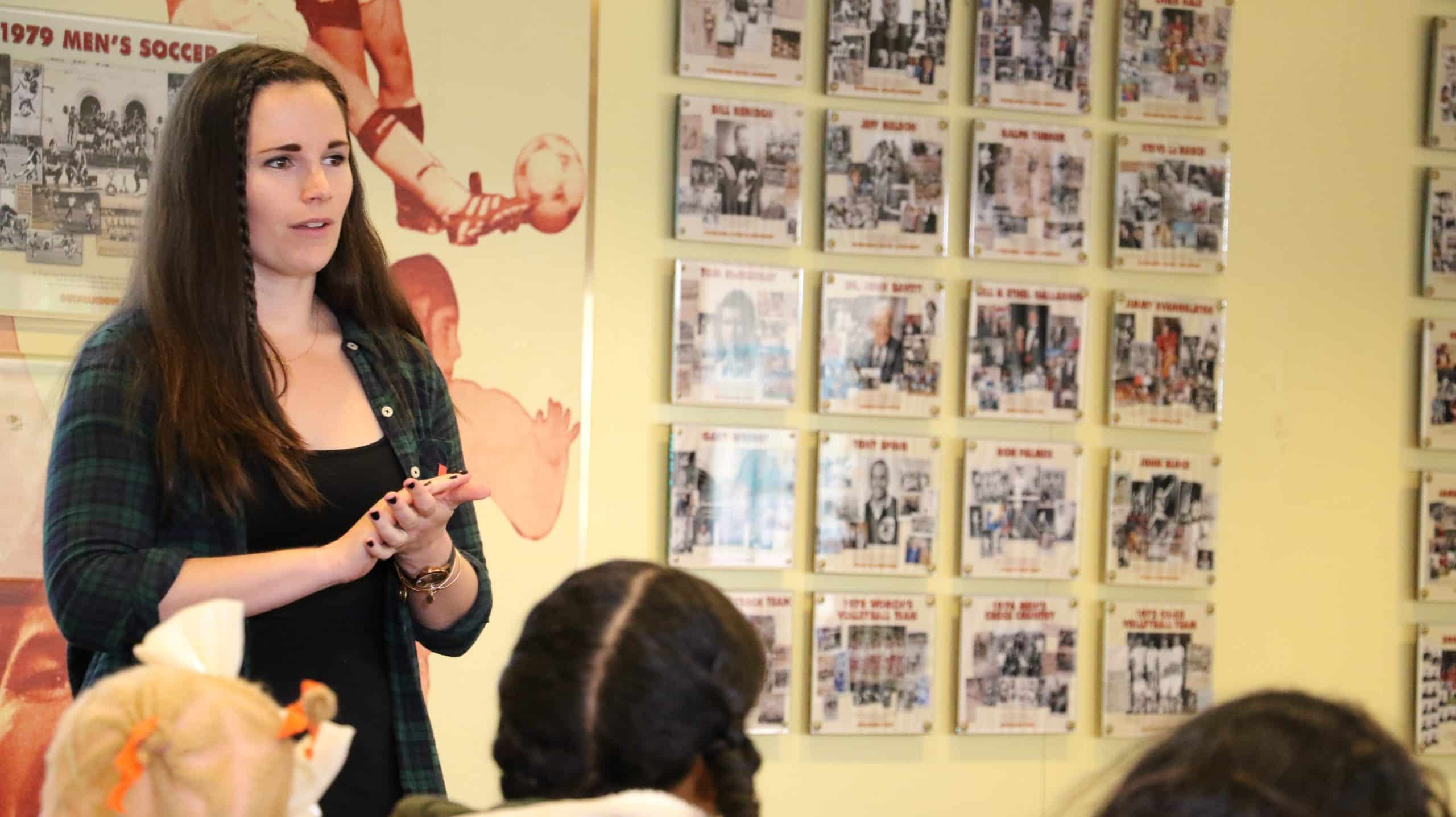 Sarah Moshman is known for her work on Dancing with the Stars (2005), The Empowerment Project: Ordinary Women Doing Extraordinary Things (2014) and Minute to Win It (2010).  Her film; Losing Sight of the Shore will have it's Bay Area premier at this event, and will go on to be distributed throughout the world. She is an Emmy Award-Winning documentary filmmaker passionate about telling inspiring and uplifting stories that can empower people.
Camp Reel Stories
On a Mission…
Camp Reel Stories believes that when women and girls are better represented behind the scenes in the media, they will be better reflected on the screen. Camp Reel Stories is a non-profit organization that empowers young women with the skills to create their own media, to view current media critically and thoughtfully, and to aspire to leadership in their field.