Your Audience is Waiting
Reel Stories believes that when young women & non-binary people are represented behind the scenes in the media, they will be better reflected on screen. Reel Stories is a non-profit organization that empowers young women & non-binary youth with the skills to create their own media, to view current media critically and thoughtfully, and to aspire to leadership in their field.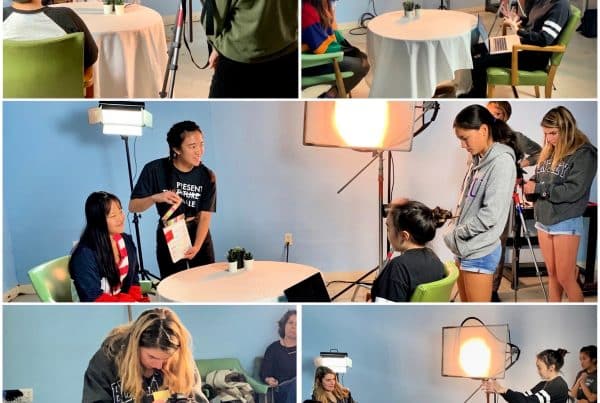 For the past 7 years, I've been working with and training the next generation of female and gender non-conforming filmmakers. I have learned so much from working with these teens…
VOLUNTEER WITH
REEL STORIES
No film experience required!
Show girls & non-binary youth that their stories matter.