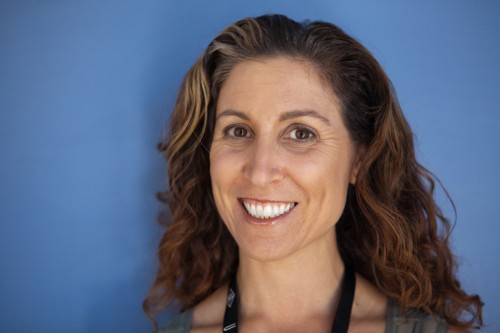 Esther Pearl
Founder, Executive Director
Esther Pearl is the founder and Executive Director of Camp Reel Stories. She received her Bachelor's in Visual Arts from the University of California, San Diego and her M.B.A. in Sustainable Management from The Presidio Graduate School. She spent 15 years working in Production Management in the entertainment Industry. The majority of Esther's film career was spent at Pixar Animation Studios where her feature film credits include Academy Award winning films The Incredibles, Wall-e and Monsters, Inc. Her other credits include Titanic, Starship Troopers, Armageddon and What Dreams May Come. Esther has been honored for her contributions to Bay Area women in Film, Television, and Media by the San Francisco Women's Film Institute. She was a semi-finalist for the Echoing Green Fellowship awarded to a social entrepreneur addressing urgent issues in society today. In 2018 she received the Distinguished Leadership Award from the Advanced Imaging Society.
Esther believes in the power of great storytelling to create social change.
esther@campreelstories.com
Corinne Cueva
Program Coordinator
Corinne Cueva is an independent media maker and educator originally from NYC and now based in the Bay Area. She is dedicated to using media as a vehicle for social change and empowerment for those on the periphery of mainstream media. Her most notable work, Why We Rise, received the Loni Ding Award for Social Issue Documentary at CAAMFest 2014. As a media educator for over 5 years, Corinne was an adjunct lecturer at The City College of New York and has worked with organizations such as Tribeca Film Institute, Third World Newsreel, Maysles Documentary Center, and Global Action Project. Corinne received her B.A. in Communication Media and Media Management from SUNY New Paltz and her graduate certificate in Documentary Studies from The New School.
Email Corinne at corinne@campreelstories.com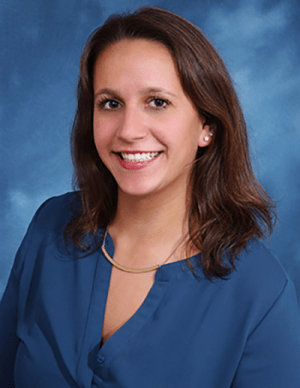 Anjalie Aurora
Marketing Associate
Grace Patterson
Outreach and Community Associate
Grace Patterson is an Art and Technology major at Mills College with dreams of making movies that will change the world. She has been a part of Camp Reel Stories since 2014, and she is a proud member of the LGBTQ+ community. The film she is most proud of creating at Camp Reel Stories is "After The Storm", which had its audio mixed at Dolby Laboratories in San Francisco. Some of her favorite TV shows with strong female characters are Crazy Ex Girlfriend, The Handmaid's Tale, and Glow.
Clara Merçon
Program Assistant with CCA Connects Fellows
Clara Merçon was born and raised in Niterói, Brazil, and is now an artist and college student based in Oakland, CA. She is currently getting her BFA as an Individualized major with a minor in Visual Studies at the California College of the Arts. In her work practice Clara likes to mix 4D elements, such as film and animation, with 3D objects, such as ceramic sculptures, creating interactive and multidimensional installation pieces. She is also makes experimental filmmaking, with themes that are part of her identity, like LGBTQ+ struggles, Latinidad, historical Brazilian memory and it's affects, and womanhood.
Vera Tykulsker
Development Associate
Vera Tykulsker is an arts administrator originally from Brooklyn, New York. She is a reader, hiker, and movie-lover. In addition to working with Camp Reel Stories Vera currently works with KPFA Community Radio. In the past she has worked with Bay Area media organizations including Making Contact and The Freedom Archives. She is passionate about supporting artists and organizers create and challenge the world around them
Camp Reel Stories – Los Angeles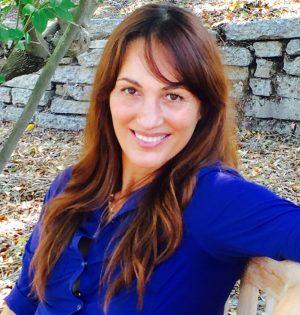 Dunya Merell Djordjevic
Program Coordinator - CRS LA
Dunya Merell Djordjevic is a 20+ year veteran of film and theatre. Her work spans both the stage and film as an actor/director/producer.
Dunya attended the American International Schools in her hometown Belgrade, Serbia and then in Vienna, Austria before immigrating to California with her parents when she was 12. She studied Film/Theatre Arts at UCSC and at the American Conservatory Theatre (ACT) in San Francisco.
She has been a contributing artist for 2 school districts for the past three years for Art At Your Fingertips (AAYF) in Rancho Palos Verdes and Young At Art (YAA) in Manhattan Beach, CA.
She lives with her family in Rancho Palos Verdes, CA.
dunya@campreelstories.com