Sign Up For Our Newsletter
Learn More About Our Mission
CHANGE THE
CULTURE
EMPOWER GIRLS TO
TELL THEIR STORY
Our Media Lab Registration is Open!
This Lab Is Expected to Fill Fast
January 2-5th, 9AM - 3:30PM
Purchase 1, 2, 3 or 4 Days

Girls Day Oakland Registration is Open!
Learn All About Making a Film
Taught by Professional's in the Industry
1 Day Seminar


Camp Reel Stories is now connected to Amazon Smile!
Amazon donates 0.5% of the price of your eligible AmazonSmile purchases to the charitable organization of your choice.

AmazonSmile is the same Amazon you know. Same products, same prices, same service.

Support your charitable organization by starting your shopping at

smile.amazon.com.
Camp Reel Stories believes that when women and girls are better represented behind the scenes in the media, they will be better reflected on the screen. Camp Reel Stories is a non-profit organization that empowers 13-18 year old young women with the skills to create their own media, to view current media critically and thoughtfully, and to aspire to leadership in their field. At the Camp Reel Stories summer programs girls get to work in small, collaborative groups, to write, shoot, edit and broadcast their own short films. Camp Reel Stories is the only media program led by professionals in the Media Industry.  Join us this summer to show the world your stories.  Your audience is waiting.
Throughout the year Camp Reel Stories offers women of all ages an opportunity to learn how to make films and tell their stories. We do this through a combination of workshops and camps for girls and women who want to learn how to make movies in the new digital media era.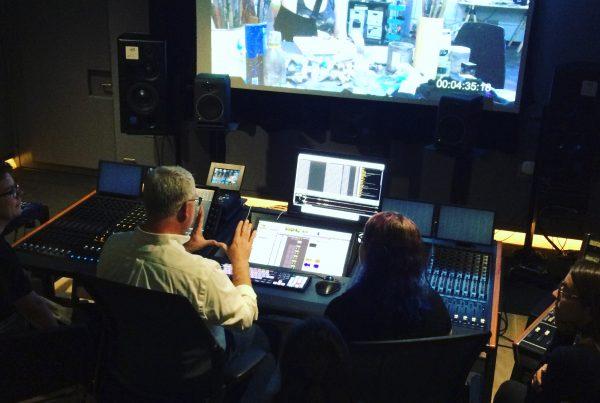 This September, I had the opportunity of a lifetime mixing audio for my short film "After The Storm" with Director of Audio and Visual Production, John Loose, at Dolby studios…
To kick off May and our $40K in May Crowdfunding Campaign we asked Student Board Member Maya Alter to blog for us.  Maya has attended Camp Reel Stories for three…
Camp Reel Stories had the opportunity to take a tour and test out VR (virtual reality) equipment at YouTube HQ! Our intern, Brianna, wrote about her experience: My time at…
I've gone to Camp Reel Stories three times so far and plan on going for a fourth time this summer. It's become a tradition of sorts to attend camp, make…
And The Winner Is…
Here are a few of the film festivals Camp Reel Stories' campers have been a part of:
VOLUNTEER WITH
CAMP REEL STORIES
No film experience required! Help show girls their stories matter.