YouTube Workshop!
Led by beloved YouTube influencer Cassandra Bankson!
Women's Weekend!
Make a film in less than 3 days!
Celebrate International Women's Day!
On March 7, join us at Classic Cars West to watch the films by our incredible filmmakers!
On Sale Now!
Our super awesome The Present is Female T-Shirts
Your Audience is Waiting
Camp Reel Stories believes that when women and girls are better represented behind the scenes in the media, they will be better reflected on the screen. Camp Reel Stories is a non-profit organization that empowers young women with the skills to create their own media, to view current media critically and thoughtfully, and to aspire to leadership in their field.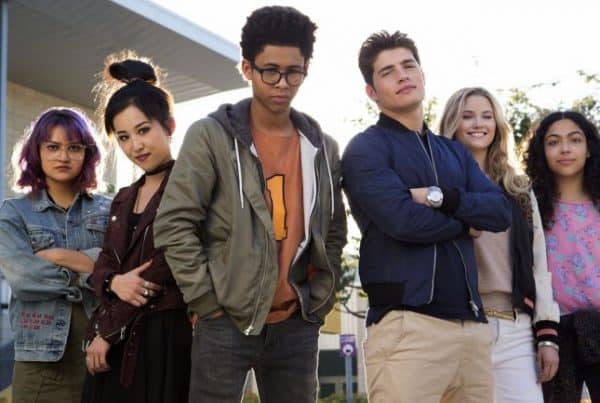 Runaways has quickly become one of my favorite shows on television. It features a diverse cast of interesting characters, great acting, and an on-the-edge-of-your-seat storyline. The plot revolves around six…
And The Winner Is…
Here are a few of the film festivals Camp Reel Stories' campers have been a part of:
VOLUNTEER WITH
CAMP REEL STORIES
No film experience required! Help show girls their stories matter.